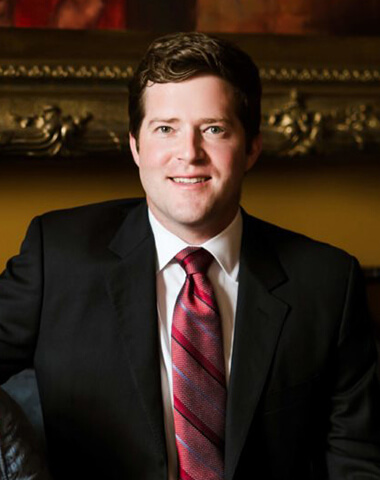 Dr. James M. Huffman is a native Kentuckian, born in Lexington, KY and raised in London, KY. He received his Bachelor of Science degree from Western Kentucky University and his Doctor of Medicine degree from the University of Kentucky College of Medicine graduating with high distinction. He then completed his internship in General Surgery at the Albert B. Chandler Hospital followed by his Ophthalmology residency at the University of Kentucky Advanced Eye Care Clinic. He furthered his training with a fellowship in Cornea, External Disease, and Refractive Surgery at the University of Iowa Hospitals and Clinics in Iowa City, IA. The University of Iowa is recognized both nationally and internationally as a top program on an annual basis.
Dr. Huffman specializes in minimally-invasive corneal transplant surgery including DMEK, vision correction with LASIK/PRK and advanced technology cataract surgery, intraocular lens implant exchange and secondary intraocular lens placement, iris reconstruction, and the medical and surgical treatment of corneal and external disease including Fuchs' endothelial dystrophy and Keratoconus. Dr. Huffman's area of surgical expertise is in partial-thickness corneal transplant techniques that target the damaged layers of the cornea and preserve as much healthy cornea as possible. He is highly trained and experienced in the most cutting-edge, minimally invasive form of endothelial keratoplasty (EK) known as Descemet membrane endothelial keratoplasty (DMEK).
Dr. Huffman is proud to bring collagen cross-linking to Central Kentucky. He is the first physician in Central Kentucky to perform collagen cross-linking for the treatment of progressive keratoconus and post-refractive ectasia. He is also one of the only ophthalmologists in the region that is fellowship-trained in refractive surgery.
Dr. Huffman is actively involved with the local eye bank in Kentucky, the Kentucky Lions Eye Bank. He was nominated to the Eye Bank Association of America's Physician Leadership Program in 2020. Dr. Huffman also serves on the American Academy of Ophthalmology's Patient Education Committee for corneal, external disease, and refractive surgery.
Dr. Huffman is a diplomate of the American Board of Ophthalmology and a member of the American Academy of Ophthalmology. He is also a member of the Cornea Society, the Paton Society for Corneal Transplant Surgery and Eye Banking, and the American Society of Cataract and Refractive Surgeons, among other professional societies.