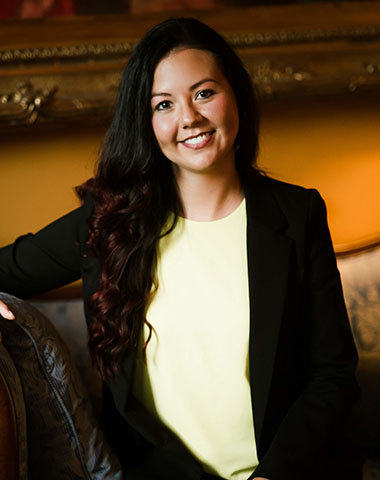 Hannah Huffman graduated from Bell County High School in 2004. She attended the University of Kentucky and graduated Magna Cum Laude with a B.S. in Biology in 2008. She earned her Doctor of Optometry degree from the University of Alabama at Birmingham School of Optometry in 2013. During her professional studies she had clinical rotations in Primary Care, Ocular Disease, Contact Lens, Nursing Home, and Pediatrics. She performed internships at UABSO, Tuscaloosa VA Medical Center, and Southeast Eye Associates in Middlesboro, KY. Hannah is licensed to practice Optometry by the Kentucky Board of Optometric Examiners and is certified in Injections and Minor Surgical Procedures, Ophthalmic Lasers, and Expanded Therapeutic Procedures. She is currently a member of the Kentucky Optometric Association and the American Optometric Association.
Hannah joined the practice in 2013 and provides comprehensive eye care to patients in London, Harlan, and Somerset. She also specializes in fitting rigid gas permeable lenses for patients with corneal degenerations, corneal irregularities, and high prescriptions.
Hannah enjoys spending time with her high school sweetheart, Palmer, and their boxer, Bowser. Although she enjoys the summer sunshine, UK basketball season is her favorite season. Go Big Blue!