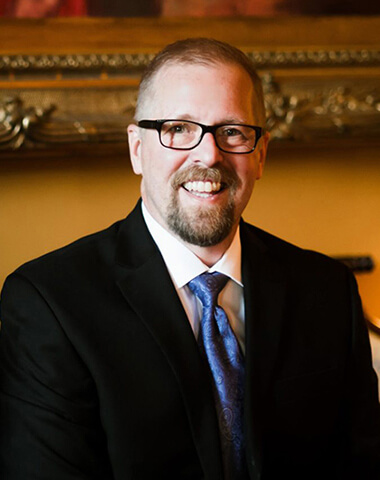 Dr. Mark grew up in Alexandria, Kentucky where he graduated from Campbell County High School. He attended Northern Kentucky University and graduated Cum Laude in 1988. He earned his M.D. degree from the University of Kentucky College of Medicine in 1992. During medical school, Mark did research for the plastic surgery and rehabilitation departments and had multiple publications. His Internal Medicine internship year was at the University of Cincinnati from July '92 to June '93. The following year, he did research at the University of Kentucky in the Ophthalmology Department until June of 1994 and was published in the Journal of Neurology. Dr. Mark did his residency at U.K. Ophthalmology Department from July 1994 through June 1997 and is Certified by the American Board of Ophthalmology.
After completing his residency, Mark joined his brother James and started the family ophthalmology business of Huffman and Huffman, PSC. He currently does surgery and/or clinic in Somerset, London, Stanford, Monticello, Campbellsville, Hazard and Corbin.
Dr. Mark has made his home in Pulaski County for 20 years. He has been married to his wife Melissa for 25 years and they have had the blessing of raising three sons: Clay, who graduated from the University of Kentucky with degrees in biology and chemistry. Clay was married to Chantella in July, 2017 and is now attending medical school at the University of Kentucky. Luke is pursuing a dual major in Conservation and Restoration Ecology and Landscape Architecture and Environmental Planning at Utah State University. Isaac is currently in high school and is interested in forest ecology.
Mark and his family enjoy snowboarding, hiking, birdwatching and fishing. Mark's favorite hobby is Brazilian Jiu-Jitsu. He and Melissa own a farm where they have horses, goats, chickens and honeybees. Mark also enjoys studying Ancient Greek and Roman History as well as theology and apologetics.
Mark is a deacon at Grace Baptist Church as well as Sunday School teacher of apologetics. He is a member of the American Academy of Ophthalmology, American Society of Cataract and Refractive Surgery, and Kentucky Academy of Eye Physicians & Surgeons.