What are Oculoplastics?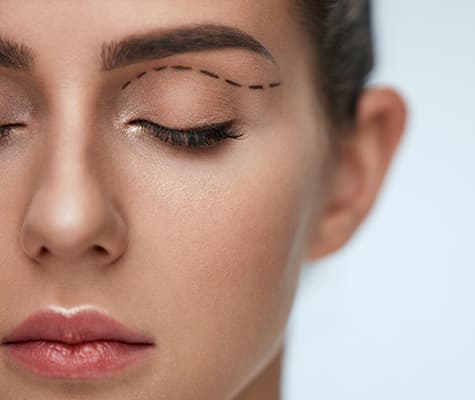 Oculoplastics are a surgical specialty that focuses on the eyelids, tear ducts, face and orbit. Oculoplastic surgeons are ophthalmologists who have completed extra training. This is in managing eyelid abnormalities, orbital disease, and tear duct problems.
What Are the Types of Eyelid Surgery?
Eyelid surgery is performed for a variety of reason:
Drooping eyelids (ptosis)
Blepharospasm -abnormal blinking or spasm of the eyelids
Eyelid malpositions – turning inward (entropion) or outward (ectropion)
Skin cancers around the eye
Eyelid lesions
Is Upper Eyelid Surgery Considered Cosmetic?
Upper eyelid blepharoplasty surgery is a type of facial plastic surgery. It involves removing excess skin and fat in the upper eyelids.
Blepharoplasty gives many people a more youthful appearance. It is not always cosmetic in nature.
Sometimes the eyelid is drooping so much that it interferes with vision. This is usually caused by slippage of the muscle that raises the upper eyelid.
Your oculoplastic surgeon can perform measurements. This can determine whether the surgery will improve vision.
If there is a medical justification and prior approval, your insurance may cover it.
What About Lower Eyelid Blepharoplasty?
In lower eyelid blepharoplasty, excess fat or skin gets removed through a hidden incision inside the lower lid. In most cases, the goal of lower eyelid surgery is to decrease the dip between the eyelid fat and the cheek fat.
Soft tissue or bulges in the lower eyelid can be repositioned for a more youthful appearance.
What is Tear Duct Surgery?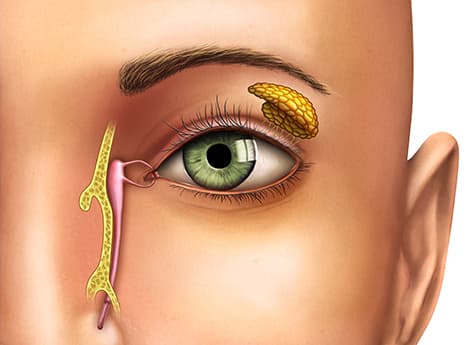 This surgery, also known as lacrimal reconstructive surgery, involves the tear duct passageway. This is between the eye to the nose.
Sometimes the tear duct or the tear drains get blocked. This causes excess tearing, in which tears overflow and run down the cheek. Surgery is usually required to resolve this problem.
What is Orbital Surgery?
Orbital reconstructive surgery involves the bony area of the skull. This contains the eye as well as nerves and muscles attached to it. Orbital surgery is usually performed for conditions such as:
Tumors
Orbital fractures
Thyroid eye disease
Removal of a diseased eye
What is Involved with Facial Rejuvenation Surgery?
All facial rejuvenation surgery help patients achieve a youthful, vibrant appearance. There are a variety of procedures that can improve signs of aging.
Common signs include facial sagging, lines between the nose and corner of the mouth, hollow areas in the cheeks, and "jowls" in the jaw.
Face Lifts
Face Lifts are performed with a range of techniques and focus. For example, mid-face lifts elevate the fat pad in the cheek and make the eyes and cheeks look fuller.
Surgeons remove excess skin and fat and tighten underlying muscle. The facial skin is then re-draped to look younger and fuller.
Eyebrow and Forehead Lifts
Eyebrow and Forehead Lifts use incisions in the scalp behind the hairline. Excess skin is then removed to raise the eyebrows and forehead.
Facial Implants
Facial Implants are specially formed biocompatible materials. These then augment the structure of the face.
Are There Cosmetic Procedures That Don't Involve Surgery?
Oculoplastic surgeons also perform non-surgical procedures that help improve appearance.
Facial Fillers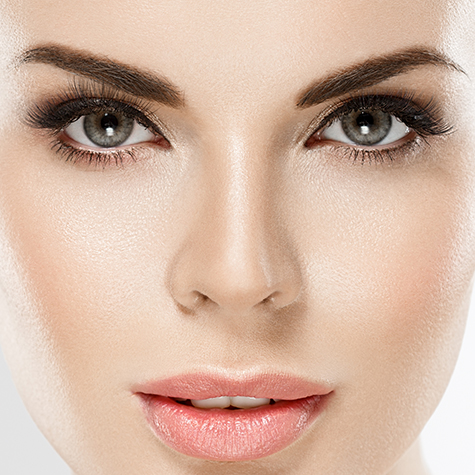 Facial Fillers can fill hollows under the eyes and in the cheeks and lips. They help smooth and reduce fine lines and wrinkles.
Not every wrinkle filler works for every purpose. There are specific products that doctors recommend. These are often based on the goals that the patient wants to achieve.
Facial fillers are not permanent and may need to be redone at certain time intervals.
There can be side effects of using facial fillers, such as allergic reactions or bumps on the skin. It is important to discuss the benefits and risks with your oculoplastic surgeon.
BOTOX®
BOTOX® is a popular injectable drug used to reduce or get rid of facial fine lines and wrinkles. It's also used for removing crow's feet lines near the eyes.
Unlike fillers, BOTOX® doesn't fill in facial lines. BOTOX® relaxes the muscles underneath the skin. These are the muscles that cause wrinkles in the forehead and around the eyes. Botox treatments are temporary, and usually need to be redone every few months.
Oculoplastic procedures in London, Somerset, and Lexington, Kentucky
Hoping to look younger in just minutes? See the experts at Huffman & Huffman, PSC for an appointment in London, Somerset, and Lexington, KY today!